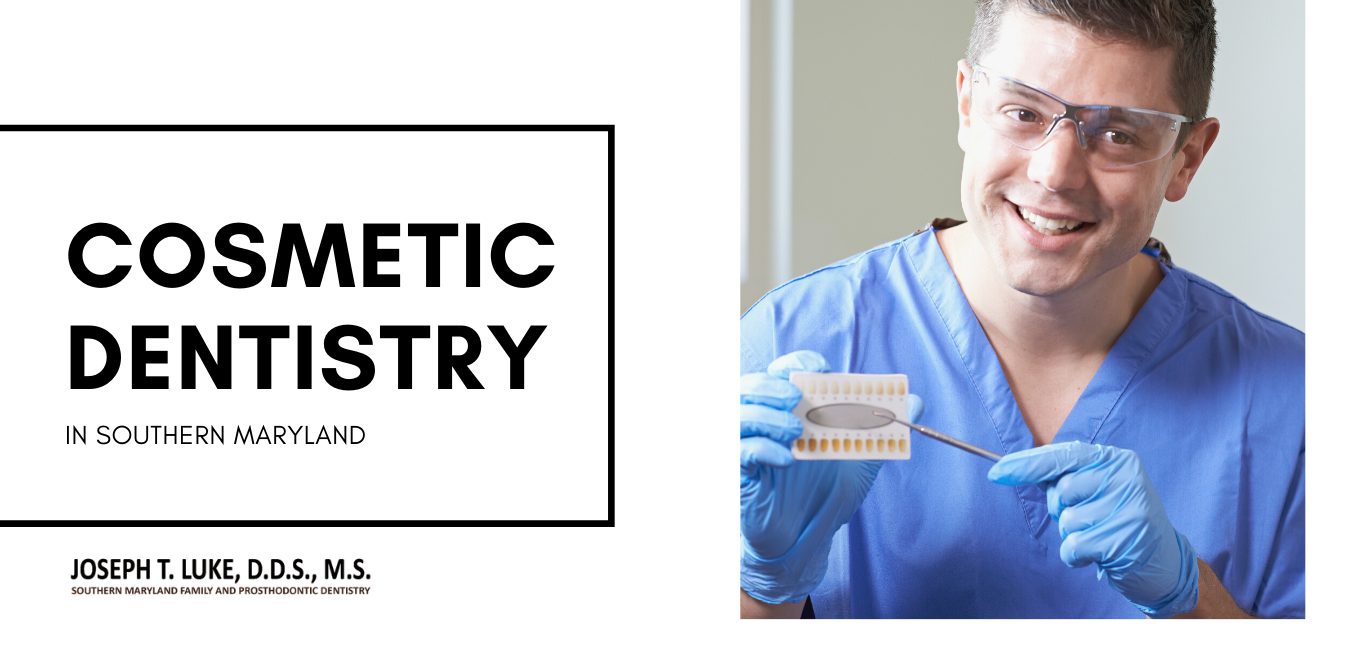 In this modern age, it's now more possible than ever to correct issues associated with your teeth that make you hide your smile.
At the office of Dr. Joseph T. Luke, DDS, MS, we utilize state-of-the-art dental technology to improve your oral health and increase your self-esteem when you smile. Our goal is to help you stop hiding your teeth from embarrassment and start smiling confidently through cosmetic dentistry.
Personalized Cosmetic Dental Care, Because You Deserve to Proudly Smile
And not just that, but you deserve better oral health, too! While some cosmetic dental services are done solely for aesthetics, many treatments also help to ensure your teeth and gums are as healthy as possible.
Repairing chipped or broken teeth or replacing a missing tooth with cosmetic services helps prevent issues that can arise from these concerns, such as infection or jaw deterioration.
We offer a comprehensive range of cosmetic dentistry services to rejuvenate your teeth, including
Cosmetic Contouring
Complete Dentures
Implants
Removable Partial Dentures
Specialty Dentures
Teeth Whitening
Tooth Bonding
Veneers
And More
Our dentists have extensive experience when it comes to restoring and creating beautiful, beaming grins in patients of all ages. He develops custom treatment plans to help you achieve your ideal look.
While many cosmetic services aren't covered by dental insurance, you might be surprised to learn just how affordable cosmetic dental services are. And, your investment into yourself is always worth it!
Compassionate Cosmetic Dentistry for a Stunning Smile
Trust your smile to the caring hands of our skilled cosmetic dentists. Committed to excellence, we are ready to create a smile aesthetic that is sure to have you grinning ear to ear!
For the best in cosmetic dentistry in Southern Maryland, contact us today at 301-475-8100 in Leonardtown or 410-326-6466 in Lusby. Let us help you bring your smile to life, so you can proudly show it off!