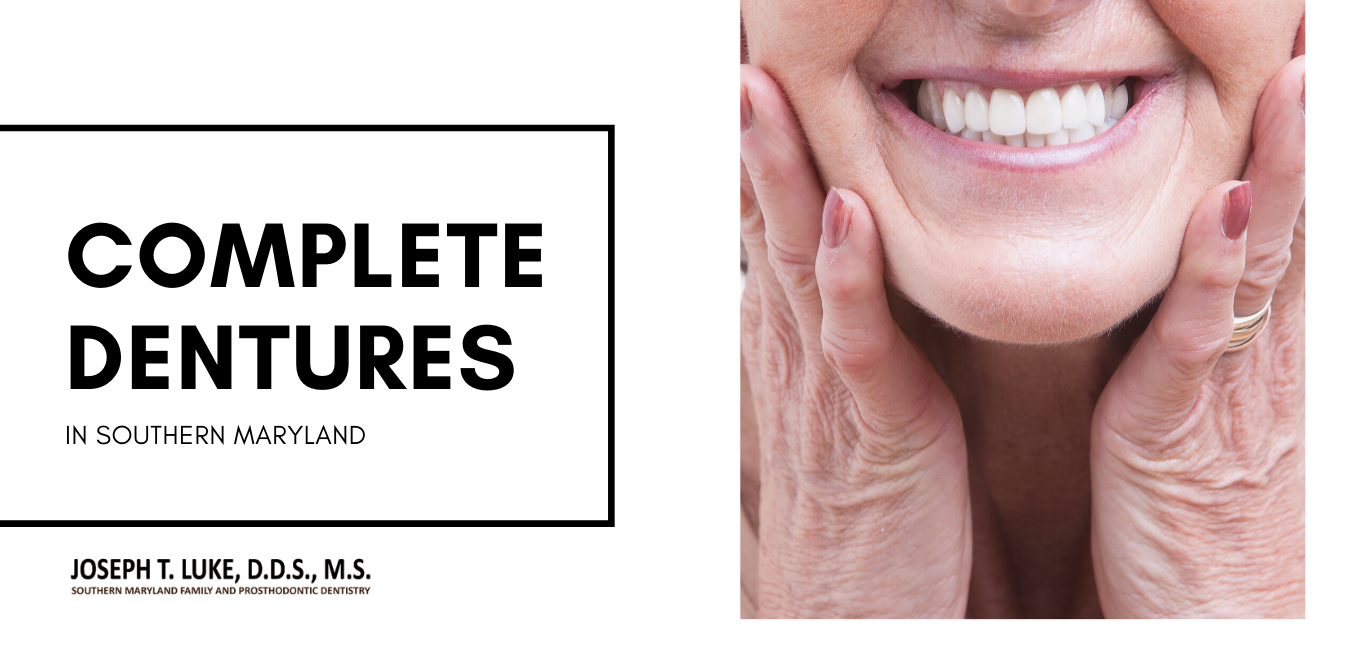 What Are Complete Dentures?
Modern dentistry has come a long way when it comes to solutions for tooth loss since George Washington's wooden teeth.
To replace a complete arch of missing or pulled teeth, complete dentures sit on top of the gums and allow for full functionality of your teeth. Complete dentures are comfortable and look natural when you can't keep your own smile.
Can Dentures Be Permanently Placed?
Yes, it is possible to get permanent dentures. However, you must first have dental implants put in place to hold in your permanent dentures. This includes at least two implants each in the back of the jawbone and in the anterior region.
Since permanent dentures are customized for a precise fit, patients find it easier to eat and speak with them and enjoy the convenience of little maintenance compared to removable dentures.
How Much Are Complete Dentures?
There is a wide range of prices when it comes to complete dentures. Basic dentures can cost as little as $600 to $1,000 for a full set, but up to $50,000 for permanent dentures, which includes the cost of implants.
How much you pay for complete dentures depends on a number of factors, including whether you have dental insurance, how much your insurance covers, and the materials used to make your dentures.
Where Should You Go to Restore Your Smile With Complete Dentures in Southern Maryland?
If you think complete dentures might be right for you to help make chewing food and speaking easier, increase your confidence by improving your smile, and retain the shape of your face, it's time to talk to our dental care experts.
Contact us today at 301-475-8100 in Leonardtown or 410-326-6466 in Lusby for complete dentures, a practical way to enhance the look and purpose of your teeth.