My Blog
Posts for: August, 2019
By Southern Maryland Family and Prosthodontic Dentistry
August 18, 2019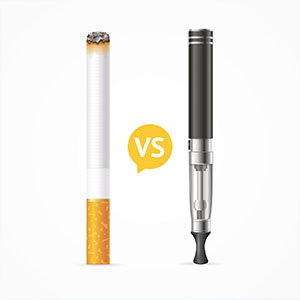 If you think "vaping" electronic cigarettes (e-cigarettes for short) is healthier for your teeth and gums than smoking cigarettes, you might be disappointed with the latest research. A number of studies seem to indicate e-cigarettes could be just as damaging to your mouth as traditional cigarettes.
An e-cigarette is a device containing a chamber for liquids and a means to heat the liquid into a vapor. The user then inhales or "vapes" the vapor, which contains nicotine and flavorings. The heat also pressurizes the vapor causing it to expel as an aerosol into the mouth.
Researchers have found the ingredients and aerosol effect could lead to potential health problems. An Ohio State University researcher found that vaping disrupted the normal balance of microorganisms in the mouth known as the oral microbiome. This imbalance could make it easier for disease-causing bacteria to proliferate, particularly those most responsible for periodontal (gum) disease.
Another study coming out of the University of Rochester and Stony Brook University in New York detected cell damage in gum tissue caused by e-cigarette vapor similar to that caused by regular cigarette smoke. Some of this damage seemed to result from the flavoring agents used in the e-cigarette liquid, as well as nicotine.
Another study from Quebec, Canada appears to concur with the New York study. These researchers found the damage caused by e-cigarette vapor might substantially increase the rate of cell death in oral tissues by as much as 50% over a short period of time. This kind of damage can lead to higher risks of dental diseases like gum disease or tooth decay.
While we don't know the long-term effect of using e-cigarettes on both oral and general health, these studies are alarming: They seem to show vaping may cause some of the same problems as smoking. With the jury still out, the prudent thing to do is limit or avoid vaping altogether to protect your mouth from these unhealthy outcomes.
If you would like more information on the possible oral health effects of e-cigarettes, please contact us or schedule an appointment for a consultation.
By Southern Maryland Family and Prosthodontic Dentistry
August 08, 2019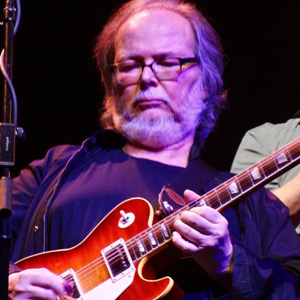 Fans of the legendary rock band Steely Dan received some sad news a few months ago: Co-founder Walter Becker died unexpectedly at the age of 67. The cause of his death was an aggressive form of esophageal cancer. This disease, which is related to oral cancer, may not get as much attention as some others. Yet Becker's name is the latest addition to the list of well-known people whose lives it has cut short—including actor Humphrey Bogart, writer Christopher Hitchens, and TV personality Richard Dawson.
As its name implies, esophageal cancer affects the esophagus: the long, hollow tube that joins the throat to the stomach. Solid and liquid foods taken into the mouth pass through this tube on their way through the digestive system. Worldwide, it is the sixth most common cause of cancer deaths.
Like oral cancer, esophageal cancer generally does not produce obvious symptoms in its early stages. As a result, by the time these diseases are discovered, both types of cancer are most often in their later stages, and often prove difficult to treat successfully. Another similarity is that dentists can play an important role in oral and esophageal cancer detection.
Many people see dentists more often than any other health care professionals—at recommended twice-yearly checkups, for example. During routine examinations, we check the mouth, tongue, neck and throat for possible signs of oral cancer. These may include lumps, swellings, discolorations, and other abnormalities—which, fortunately, are most often harmless. Other symptoms, including persistent coughing or hoarseness, difficulty swallowing, and unexplained weight loss, are common to both oral and esophageal cancer. Chest pain, worsening heartburn or indigestion and gastroesophageal reflux disease (GERD) can also alert us to the possibility of esophageal cancer.
Cancer may be a scary subject—but early detection and treatment can offer many people the best possible outcome. If you have questions about oral or esophageal cancer, call our office or schedule a consultation. You can learn more in the Dear Doctor magazine article "Oral Cancer."