My Blog
Posts for: November, 2017
By Southern Maryland Family and Prosthodontic Dentistry
November 29, 2017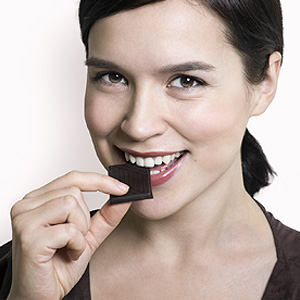 You've no doubt heard about certain foods and beverages that increase your risk for dental disease. These foods, often high in added sugar or acid, can lead to tooth decay or periodontal (gum) disease.
But have you heard about foods with the opposite effect — actually protecting your teeth against disease? Many of these dental-friendly foods are plant-based and fibrous: they stimulate saliva production, one of the mouth's best disease-fighting weapons.
But there are also some foods you might not expect to make the good list for dental health. Here are 3 surprising foods that could help you fight dental disease.
Cheese. We've long recognized milk as important to dental health — but cultured dairy products like cheese are also good for teeth. Cheese stimulates saliva, which neutralizes acid and replenishes the enamel's mineral content. Cheese also contains decay-stopping minerals like calcium, phosphorous and casein. And although milk cheese contains the sugar lactose, this particular type triggers less acid production than other sugars.
Black & green teas. You may have heard about the staining effect of tea, and avoided it as a result. But both forms of tea are also rich in antioxidants, substances that protect us against disease, including in the mouth. Black tea also contains fluoride, which strengthens enamel against cavities. If you drink tea, of course, you should exercise diligent hygiene to reduce any staining effect.
Chocolate. Yes, you read that right, chocolate: unrefined cocoa to be exact, which contains a number of compounds that resist decay. Ah, but there's a catch — chocolate in the form of your favorite candy bar usually contains high amounts of sugar. Sweetened chocolate, then, is a mixed bag of decay-resistive compounds and decay-promoting sugar. To get the benefit you'll have to partake of this favorite food of the Aztecs in a more raw, less sweetened form.
Of course, there's no single wonder food that prevents tooth decay. Your best approach is a diet rich in fresh fruits and vegetables, dairy and quality protein while limiting sugar-added and acidic foods. And don't forget daily brushing and flossing, coupled with regular dental visits for cleanings and checkups. Having a comprehensive dental care plan will help ensure your teeth remain healthy and disease-free.
If you would like more information on food choices and dental health, please contact us or schedule an appointment for a consultation. You can also learn more about this topic by reading the Dear Doctor magazine article "Nutrition & Oral Health."
By Southern Maryland Family and Prosthodontic Dentistry
November 14, 2017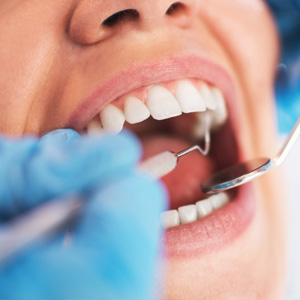 "Less is more" is a truism for much of life. It's also an important feature of an emerging approach to treating tooth decay known as minimally invasive dentistry (MID).
MID updates another revolution in dental care that occurred in the early 1900s. Treating decay took a quantum leap thanks to techniques developed by Dr. G. V. Black, considered the father of modern dentistry. Dr. Black's approach (known as "extension for prevention") involved not only removing decayed tooth structure, but also adjacent areas deemed vulnerable to decay, which made them easier to clean. On the downside, though, it also created larger than normal fillings.
As the practice prevailed through much of the Twentieth Century another weakness became apparent—the approach could not guarantee a treated tooth would not experience decay again. This became the real impetus toward MID—to find more comprehensive ways to treat decay with as little impact on the tooth structure as possible.
These efforts received a real boost from emerging technology. This was especially true in diagnostics with the rise of new devices like intraoral cameras and techniques like laser fluorescence that can enable dentists to detect decay much earlier. It's now possible to catch the disease at an earlier stage before substantial damage to the tooth occurs.
MID has also led to new treatments that preserve more of the tooth structure. Traditional drilling is increasingly giving way to air abrasion, the use of a fine particle stream of aluminum oxide, glass beads or baking soda directed precisely at decayed structure and minimizing damage to healthy structure. We're also using new filling materials like composite resin for restorations after treatment that are strong yet still life-like and attractive.
We also can't forget the role of the twin daily hygiene practices brushing and flossing to remove bacterial plaque, the main source of dental disease. And regular dental cleanings and checkups round out the MID approach, helping to ensure that decay doesn't get too far. The end result of this revolutionary approach: your teeth can experience less impact from treatment and remain healthier and more attractive in the long-run.
If you would like more information on minimally invasive dental care, please contact us or schedule an appointment for a consultation. You can also learn more about this topic by reading the Dear Doctor magazine article "Minimally Invasive Dentistry: When Less Care is more."