My Blog
Posts for: August, 2017
By Southern Maryland Family and Prosthodontic Dentistry
August 23, 2017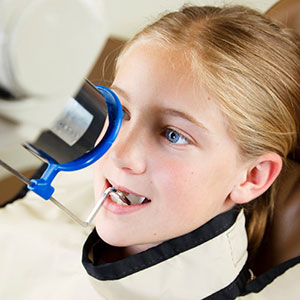 X-ray imaging is a routine part of a child's dental care — and it undeniably makes a difference in preventing and treating dental disease. It's so routine, we can easily forget they're being exposed to an invisible form of electromagnetic radiation.  And just like other sources of radiation, too much x-ray exposure could increase the risk of cancer.
But while it's possible for your child to be over-exposed to x-rays, it's highly unlikely. That's because healthcare professionals like dentists adhere to a standard known as ALARA when considering and administering x-rays. ALARA is an acronym for "as low as reasonably achievable." In other words, we only want to expose a patient to the lowest and safest levels of x-ray dosage and frequency that will achieve the most benefit.
To achieve that standard, professional dental organizations advocate the use of x-rays only after a clinical examination of the patient, as well as a thorough review of their medical history for any usage of x-rays for other conditions. If x-rays are warranted, we then take further precautions to protect the patient and staff, and only use the type of x-ray application that's absolutely necessary. For most children that will be a set of two or four bitewing radiographs, which are quite effective for detecting decay in back teeth.
This dosage of radiation in a session of bitewing radiographs is roughly a fifth of the background radiation in the environment a child may be exposed to every day. By spacing these sessions at least six months apart, we're able to achieve a high level of decay detection at a safe and reasonable amount of x-ray exposure.
On top of that, the digital advances in x-ray imaging have reduced the amount of radiation energy needed to achieve the same results as we once did with film. These lower exposure levels and the ALARA standard helps ensure your child's exposure to x-rays will be well within safe limits.
If you would like more information on the use of x-rays with children, please contact us or schedule an appointment for a consultation. You can also learn more about this topic by reading the Dear Doctor magazine article "X-Ray Safety for Children."
By Southern Maryland Family and Prosthodontic Dentistry
August 08, 2017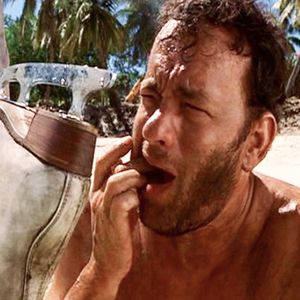 Did you see the move Cast Away starring Tom Hanks? If so, you probably remember the scene where Hanks, stranded on a remote island, knocks out his own abscessed tooth — with an ice skate, no less — to stop the pain. Recently, Dear Doctor TV interviewed Gary Archer, the dental technician who created that special effect and many others.
"They wanted to have an abscess above the tooth with all sorts of gunk and pus and stuff coming out of it," Archer explained. "I met with Tom and I took impressions [of his mouth] and we came up with this wonderful little piece. It just slipped over his own natural teeth." The actor could flick it out with his lower tooth when the time was right during the scene. It ended up looking so real that, as Archer said, "it was not for the easily squeamish!"
That's for sure. But neither is a real abscess, which is an infection that becomes sealed off beneath the gum line. An abscess may result from a trapped piece of food, uncontrolled periodontal (gum) disease, or even an infection deep inside a tooth that has spread to adjacent periodontal tissues. In any case, the condition can cause intense pain due to the pressure that builds up in the pus-filled sac. Prompt treatment is required to relieve the pain, keep the infection from spreading to other areas of the face (or even elsewhere in the body), and prevent tooth loss.
Treatment involves draining the abscess, which usually stops the pain immediately, and then controlling the infection and removing its cause. This may require antibiotics and any of several in-office dental procedures, including gum surgery, a root canal, or a tooth extraction. But if you do have a tooth that can't be saved, we promise we won't remove it with an ice skate!
The best way to prevent an abscess from forming in the first place is to practice conscientious oral hygiene. By brushing your teeth twice each day for two minutes, and flossing at least once a day, you will go a long way towards keeping harmful oral bacteria from thriving in your mouth.
If you have any questions about gum disease or abscesses, please contact us or schedule an appointment for a consultation. You can learn more by reading the Dear Doctor magazine articles "Periodontal (Gum) Abscesses" and "Confusing Tooth Pain."